Organisational Committee Members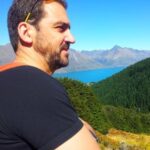 David Moore
President
David Moore has been involved with Australia's restorative justice movement since the pilot program of group conferencing in NSW in the early 1990s. He has taught at several universities, worked in a Premier's Department, trained facilitators and helped establish evaluated programs around Australia, North America, the UK and Scandinavia, and worked with David Williamson on the Jack Manning Trilogy of plays. In recent years, David has been a principal advisor to the Defence Abuse Response Taskforce and National Redress Scheme.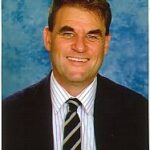 David Vinegrad
Treasurer
David Vinegrad is Managing Director of Behaviour Matters, a business that assists schools and organisations to work effectively by working relationally. David is a well-known presenter with extensive national and international experience in the area of behaviour management. He is a highly skilled facilitator, trainer, & presenter, and is recognised internationally as an expert on restorative justice.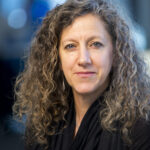 Alikki Vernon
Vice President & Secretary
Alikki Vernon has worked in conflict management and restorative practice for more than twenty years. She coordinated the Dispute and Conflict Resolution Programs at La Trobe University Law School, and currently provides professional development training in group conferencing with Dr David Moore. She provides mentoring, and support for service-delivery & program development in justice, community and workplace contexts, practical support in managing workplace conflict, community and public sector organisational governance, & responses to institutional abuse and adolescent and adult family violence.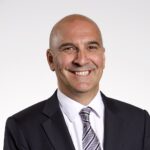 Michael Mitchell
Membership Manager
Michael Mitchell has over thirty years' experience in law and dispute resolution (DR), and works as a Mediator, Conciliator, Trainer and Restorative Engagement Facilitator, with appointments across a number of Australian DR jurisdictions. He is the Director of Mitchell Mediation, a dispute resolution practice that assists and empowers individuals to achieve just and durable outcomes. Michael has specialist expertise in personal injuries of both a physical and psychological nature.
ACT Restorative Justice Unit
Amanda O'Neil
Amanda has convened with the ACT RJU for 5 years.
She has a background working in psychotherapy, homeless services, DV crisis services and justice agencies. Her work to create and maintain safe spaces for people impacted by crime, and to realise the therapeutic potential of victim-offender conferencing, is informed by feminist and narrative perspectives.
Antoinette Carroll
Antoinette has been employed since January 2019 as a convenor in the RJU.
She worked for eighteen years in the Northern Territory where she designed, implemented, and coordinated the Alice Springs Youth Justice Advocacy Project (YJAP). This innovative program supports young people to navigate the criminal justice system and related services, including accessing diversion/restorative justice pathways. She received a 2017 NT Human Rights Award for this work. She brings to the RJU this specialist expertise in working with young people, and reputation for effective youth justice advocacy, underpinned by a strong framework of ethics and human rights.
Heather Page
Heather has worked as a Convenor in the ACT Restorative Justice Unit since early 2016.
She became interested in the use of restorative justice and practices in her previous career as a primary school teacher. She has completed a Graduate Certificate in Domestic Violence in preparation for working with Family Violence referrals, and is currently working in the RJU's adult referral team.
Trevor Higgs
Trevor has been a senior convenor at the RJU for over 4 years.
He is presently part of the RJU's adult referral team. He has 20 years' experience in working with victim survivors and perpetrators of FV, and draws on a background in policing and psychology.
Central Victorian Restorative Practices Alliance
Central Victorian Restorative Practices Alliance
represented by Angela Ballard and Kate Taylor
Angela Ballard CF
Angela is Deputy Chair of the Central Victorian Restorative Practice Alliance (CVRPA). Angela has over 20 years' experience working in dispute resolution, 10 of those as a private practitioner. She is a Nationally Accredited Mediator and an Accredited Conferencing Convenor with significant experience dealing with complex workplace issues. She also has qualifications in Leadership and Management, psychotherapy and coaching, and is recognised internationally for co-establishing the victim support program in the Royal Australian Navy, which influenced broader Department of Defence policy.
Kate Taylor
Kate has many years of experience as a Youth Justice Group Conference Convenor, working with CatholicCare Sandhurst in Bendigo. She is currently Secretary and Treasurer of the Central Victorian Restorative Practices Alliance.
Eastern Metropolitan RAJAC

Eastern Metropolitan RAJAC
represented by
Aunty Lois Peeler and
Tom Bell
Tom Bell
Tom Bell is General Manager of Community Services with the Victorian Department of Justice and Community Safety in Melbourne's South East Metropolitan Region. He has worked in Aboriginal Affairs for over a decade, dealing with victims' support, justice, health and social emotional wellbeing.
Tom has been Executive Officer of the Eastern Regional Aboriginal Justice Advisory Committee (RAJAC), Deputy Director of the Koori Justice Unit, and currently sits on the board of Worawa Aboriginal College.
He has a key interest in the use of restorative justice and related early intervention and crime prevention practices.
Aunty Lois Peeler
Aunty Lois is a Yorta Yorta Elder, a member of the Sapphires, political activist, passionate educator and principal at Australia's only Aboriginal girls' boarding school. Lois began her career in the community sector as Assistant Director of the Aborigines Advancement League, and subsequently held senior positions in the State and Federal public service. In 2017, she was named Victorian Senior Australian of the Year.
Jesuit Social Services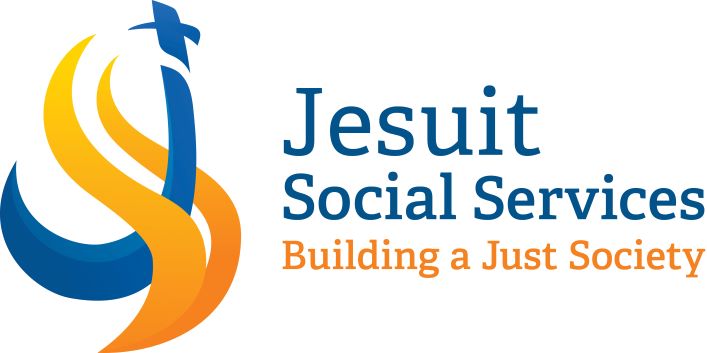 JSS represented by
Garry Roach and Genevieve Higgins
Garry Roach
Garry is currently General Manager of Practice Development & Innovation at Jesuit Social Services. Garry has had a long-standing interest and involvement in innovative approaches to justice and has worked for both CSOs and a number of government departments including Justice and Human Services. He is also the immediate Past President of Court Network.
Genevieve Higgins
Genevieve is currently Manager of Community Justice Programs at Jesuit Social Services.
South East QLD Restorative Practice Support Team
Restorative Practice Support Team represented by Kelli Anderson and Natalie Treasure
Kelli Anderson
Kelli is based in Toowoomba, where she is a member of a leadership group which empowers vulnerable young people in the Toowoomba community. Kelli has been Restorative Justice project officer in Queensland's South West region since 2016. She started her career while still studying psychology, providing wellbeing programs at Westbrook correctional facility, and further developed her passion for helping vulnerable young people while working as a youth worker, in Child Safety in Toowoomba, and in Youth Justice in Mackay.
Kelli has held leadership positions within her Department for over a decade. While reestablishing the program of court-ordered youth justice group conferences, Kelli recognised opportunities to apply restorative practices more extensively. Since 2016, she has effectively demonstrated how restorative practice can become central to the function of both of Queensland's youth detention centres.
Natalie Treasure
Natalie is based in Brisbane, and works with Kelli Anderson to Expand and Enhance Restorative Practice in youth detention environments. Natalie has developed a comprehensive governance framework and performance monitoring systems; and has conducted research into non-statutory and culturally responsive restorative practices in the management and development of youth justice clients.
Natalie has previously studied law, nursing and auditing in Brisbane and Sydney, worked as a clinical teacher in nursing, midwifery and paramedicine for two metropolitan universities, provided advice in private consulting, undertaken complex civil investigations for AHPRA, and conducted corporate investigations in the public sector. Natalie's extensive managerial experience covers public health, corrections and youth justice, and she has expertise in strategic policy development, risk management, project management, infrastructure project development, monitoring and compliance, and corporate governance.